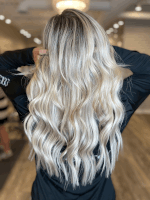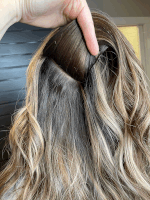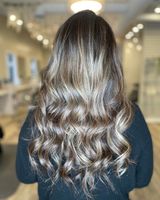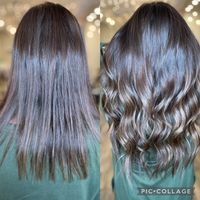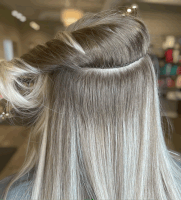 INVISIBLE BEAD EXTENSIONS
Cedar House Spa is the only salon in South Carolina with multiple stylists certified in Invisible Bead Extension installations. Invisible Bead Extensions is the #1 most requested hand tied extension method and was specifically created to solve 3 major problems encountered with the different types of hand-tied methods available:
Prevents Damage to the client's hair and scalp from tension, over-direction and haphazard installs.
Eliminates Discomfort due to the contact of beads on the scalp and the common "clamp and crank" beading approach.
Styling Versatility which means no more exposed beads, bonds, or braids when wearing hair up.
WHY INVISIBLE BEAD EXTENSIONS?
Learn more about IBE and why we choose this exceptional specialty:
Is IBE® the same as hand tied extensions?
Hand-tied extensions is the TYPE of weft used; IBE® is the method.
How long is the average appointment time?
One row takes on average 45-60 minutes to install. The longer a stylist has been IBE® certified and practicing the method, the quicker they are!
How often do I need to get my extensions moved up?
We recommend your first move up at 7 weeks. At that time, your stylist will evaluate your grow out and determine if you can go longer in between appointments. On average, most women get their rows reinstalled between 8-10 weeks.
How long does the hair last?
Covet and Mane hair will last on average 6-12 months. With proper styling care and the proper use of professional hair products, you can easily get one year out of your hair.
How much does IBE® cost to get installed?
IBE® is not a one price fits all. Pricing is different for everyone and is dependent on many factors.
Pricing for invisible bead extensions is by consultation only. We pride ourselves on providing expertly installed, highly customized looks for all our extension guests. Call us today to schedule a consultation (843) 563-4515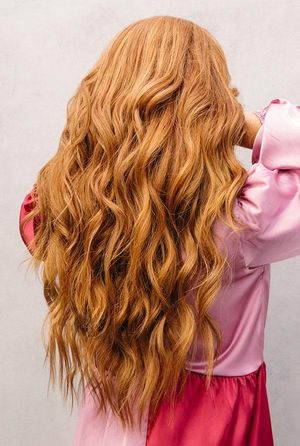 HALOCOUTURE
Whether for a special occasion or the occasion called life, HALO products were designed with comfort and personal style in mind. Thoughtfully crafted with only the finest 100% Remy Human Hair, our best-in-class tools and products offer a confidence and loyalty that lasts a lifetime. This is what we call the HALO effect.
A simple extension option that is self-applied and damage-free. Our expanded collection now offers more than 50 color options of Original, Balayage, Rooted and Prism Colors, ensuring a seamless blend with your own hair.
HaloCouture options are customized to our guests needs and range in price from $350 - $900.
APPOINTMENT POLICY
Need to cancel? No problem, we understand life happens! Please give at least a 24 hours' notice for cancellations or rescheduling. If you reschedule with less than 24 hours' notice, a 50% cancellation fee of the service booked will be charged to the card on file. If you no-call/no-show your appointment, 100% of the service will be charged to the card on file.